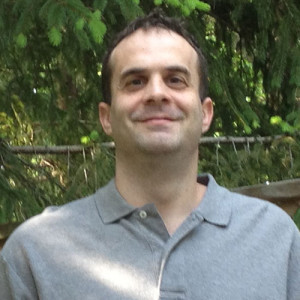 My name is John Bolger, I am a Hypnotist New Jersey, certified by the National Guild of Hypnotists (NGH). I've been fascinated with the power of the mind and hypnosis ever since I was a young child. I always loved books, movies, TV shows, demonstrations that had anything to do with the mysteries of the mind. I couldn't get enough – always wanting to learn more.
When I got to the University of Notre Dame (class of '94), I started learning more and more about the mind. After I graduated, I realized my education had not yet even begun. I continued to educate myself, and it was very exciting to see these concepts and techniques I was learning were helping me in many ways. In athletics and sports, I was learning first hand how powerful the mind is. And the science behind sports psychology – how these sports and games and challenges really are 90% mental.
As time went on, I got involved in the advertising and marketing business. I was learning the power of influencing others and using the right words at the right time in the right order.
Life was good – and things were going well.
Then it hit me, my health was in trouble. I had been diagnosed with multiple sclerosis (MS), chronic Lyme disease, peripheral neuropathy, autoimmune, and many other "diagnoses". Basically, I had been quietly suffering by myself for a long time. I had so many problems with my health – there was not one aspect of my life that was not severely affected.
Hypnotist New Jersey: The Art and Science of Healing
During this time, I was blessed to have met a Master Hypnotist who took me under his wing. He taught me the art and science of healing. I served as an apprentice for 10 years, which really is the only way to learn the art of hypnotism.
This apprenticeship really opened my eyes. It wasn't just the next great step in my education about the power of the mind – it took me to a whole new level. Now things were different – I was less concerned with my athletics and my marketing and advertising. It was now all about the healing arts – and helping others.
I'm always improving, learning, honing and mastering my craft. I practice what I preach. I keep improving every day – becoming the best that I can be. Every day, I'm better than I was the day before.
While I was going through all that suffering, I made a deal with myself that I would help anyone in need.
That's the short story of why I do what I do. I know what it's like to suffer – and find little help from the medical industry, the experts, the drugs, the pills, and the treatments. The frustration, depression, thoughts of giving up – with no one to turn to. I'm here to help anyone who asks for it.
Please call me at (973) 610-6157 or contact me if you want to learn more – and we can determine if hypnosis is the right therapy for you.