This time of year always brings out the scary stories. So many of these Halloween movies and TV shows use hypnosis and mind control as a way of scaring you. Just about every vampire and Dracula movie I've ever seen uses Halloween hypnosis. The suave vampire takes control of his subjects' minds.
You can watch this clip from the 1992 movie Dracula. This version is actually pretty loyal to the 1897 novel by Bram Stoker. Watch as he uses mind control and Halloween hypnosis to get this girl to do what he wants her to do. So he can do his scary and evil deeds.
I don't know what movie or TV show this clip is from, but once again, Dracula is using hypnosis in a scary and evil way.
Halloween Hypnosis – More Than Just Vampire Stories
Edgar Allen Poe studied and learned hypnosis. If you read some of his poems and short stories, you'll see him dig deep into the darkest part of his mind. A few of my favorites are "The Black Cat", "The Tell-Tale Heart, and "The Raven". He even wrote two stories directly about hypnosis – "The Facts in the Case of M. Valdemar" and "Mesmeric Revelation".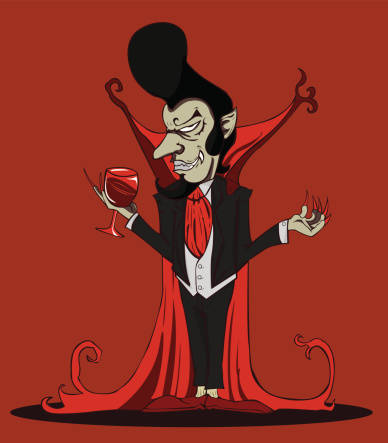 Charles Dickens was also an avid student of hypnosis. While "A Christmas Carol" is not a Halloween story – there is the element of spookiness and terror when the ghosts and spirits visit Ebenezer Scrooge. I know when I was a young child, I got scared watching the movie version. When Jacob Marley visited Scrooge and was yelling at him, I remember being terrified. And the Ghost of Christmas Yet To Come scared me quite a bit.
And other shows like the Twilight Zone, Tales from the Darkside, The Hitchhiker, Tales from the Crypt, etc. have used hypnosis as a way to scare you. By making you think some evil hypnotist is going to take control of your mind. They even had a scary hypnotist on Gilligan's Island. They played menacing, evil music throughout that whole episode.
Why is it that all these scary movies use Halloween hypnosis? Do we all have a deep-rooted fear of being hypnotized? Or do we all have a deep-rooted desire to be hypnotized?
Are these authors and creators just probing their inner depths to find things that scare us all? Are they looking into our collective unconscious?
But all these stories are done for entertainment purposes, using the myths and misconceptions about hypnosis. Real hypnosis is not scary at all. It is the most natural state of being there is. If you want to learn what real hypnosis is and how it can help you, feel free to contact me.